Welcome to City of Calverton Park

City of Calverton Park....A Community of Neighbors!

In the City of Calverton Park, we are defined less by boundaries on a map than by the sense of shared values our residents hold dear. Small town values, guided growth, preservation of historical, cultural, and natural heritage are just a few of the core principles that makes City of Calverton Park a wonderful place to call home.
National Night Out is Tuesday, October 4th 5:00 PM to 7:00 PM at William Greaves Memorial Park (across the street from City Hall, 52 Young Drive, Calverton Park, MO 63135) ***free food, petting zoo, clown, balloon animals, prizes. All Calverton Park residents are invited. We can't wait to see you.
**** Reminders****
a home inspection and a certificate of occupancy permit are required. an inspection is not a certificate of occupancy. please contact the city clerk's office to obtain a home inspection and a certificate of occupancy. it is prohibited to move in without a certificate of occupancy. please allow 24 hours after submitting application to allow time for processing. do not move in during the processing time.
Bulky trash items are scheduled through Waste Connections - For safety reasons mattresses and box springs Must be covered in plastic or they will not be picked up.
Dumpsters need a permit from the City. Allow yourself time to apply for a dumpster permit before delivery of a dumpster. If no permit is received you could receive notice to remove the dumpster or even a stop work order.
St. Louis County Youth Advisory Council applications are now being accepted. Apply here https://boards.stlouisco.com
if you operate a home business, you are required to get a business license by the City of calverton park
To access a complete listing for the City of Calverton Park Codes, Click here...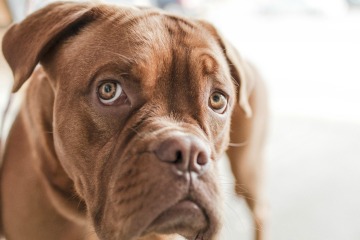 Support Local Animal Shelter
Looking for a furry friend to become a part of your family? Consider adopting a dog or cat from your local animal shelter. An adopted pet will provide unconditional love and companionship to all.
Featured News
Applications for Full-Time Police Officers
5/4/2022
The City of Calverton Park is accepting applications for full-time police officers. For questions, contact Chief Amos.
To complete an application, click here.